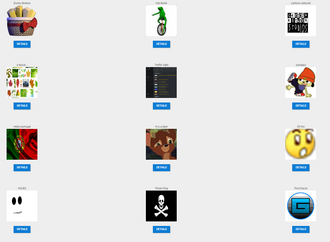 Decals are images uploaded to
Graphictoria
for use in primarily games.
Accepted image formats are .jpeg and .png
All decals must be manually approved by moderators before they can be viewed by others and used in-game.
Go to the decals page in the Catalog to view all of the currently existing decals.
Ad blocker interference detected!
Wikia is a free-to-use site that makes money from advertising. We have a modified experience for viewers using ad blockers

Wikia is not accessible if you've made further modifications. Remove the custom ad blocker rule(s) and the page will load as expected.