12dragon2000 aka TherealScpfan108
is a Graphictorian user
A player who has 0 costies and 0 tix (idk) What a sad person ;-;
Games: Site-10-1 (First SCP genre)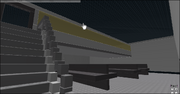 link :
https://xdiscuss.net/games/view/8149
Social Media : Youtube :
https://www.youtube.com/user/12dragon2000
Profile (Graphictoria) :
https://xdiscuss.net/user/profile/12dragon2004
Profile (Roblox)
http://web.roblox.com/User.aspx?ID=45135739&ForcePublicView=true
Trivia
12dragon2004 is TherealScpfan108 (obviously)
The name is a mistake. It is 12dragon2000 but a typo.
His Youtube channel is XenilMatrix and his discord is named Nathan (in graphictoria discord server its 12dragon2004)
Ad blocker interference detected!
Wikia is a free-to-use site that makes money from advertising. We have a modified experience for viewers using ad blockers

Wikia is not accessible if you've made further modifications. Remove the custom ad blocker rule(s) and the page will load as expected.